Flower Delivery Bloomfield Hills MI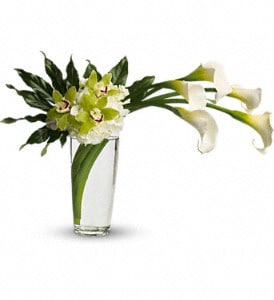 About Bloomfield Hills Mi
< b>Bloomfield Hills b> is a city located in Metro Detroit's northern suburbs in Oakland County in the US state of Michigan, 20.2 miles (32.5 km) northwest of downtown Detroit.[7]. As of the 2010 census, the city population was 3,869.[8] Bloomfield Hills consistently ranks as one of the top five wealthiest cities in the United States with population between 2,500 to 9,999 – it currently is listed at the number three position. [9]
Yelp Events Bloomfield Hills Mi
Fun Facts about Bloomfield Hills
Bloomfield Hills is the location of the National Historic Landmark Cranbrook Educational Community and other historic sites listed on the national register of historic places.
In popular culture, Bloomfield Hills was the setting for the 2005 film The Upside of Anger. In the 2002 film 8 Mile, Eminem mentions Cranbrook Kingswood while making fun of "Doc" because he attended Cranbrook, which is not considered cool or impressive in the atmosphere portrayed in the film. Bloomfield Hills is the hometown of the comic book character, Trance. Some scenes in Out of Sight with Jennifer Lopez and George Clooney were filmed at a private residence in Bloomfield Hills. (In the novel by Elmore Leonard on which the film is based, the most prominent street in Bloomfield Hills is described as "Vaughan Road, nothing but money."[10]) Jimmy Hoffa was last seen at the former Machus Red Fox restaurant in Bloomfield Township. Gilda Joyce: The Ladies of the Lake is set in a private school in Bloomfield.
Florist in Bloomfield Hills Mi
Conner Park Florist is a full service flower shop with two locations delivering daily to Bloomfield Hills, Mi. While, technically we are an "eastside" flower shop, we do deliver same day to Bloomfield Hills. We have been family owned and operated for over 65 years and service all of Bloomfield Hills and Oakland County with fresh, same day flower deliveries. All of our floral arrangements are hand-made at one of our two locations and delivered by our own fleet of delivery trucks. We guarantee all of our deliveries with 100% satisfaction and will never outsource your Bloomfield Hills flower delivery to another flower shop.