Flower Delivery Warren MI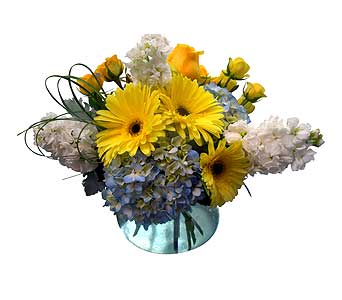 About Warren Mi
Warren is a city in Macomb County in the U.S. state of Michigan. The 2010 census places the city's population at 134,056,[5] making Warren the largest city in Macomb County, the third largest city in Michigan, and Metro Detroit's largest suburb. The city is home to a wide variety of businesses, including General Motors Technical Center, the United States Army Detroit Arsenal, home of the United States Army TACOM Live Cycle Management Command and the Tank Automotive Research, Development and Engineering Center (TARDEC), the headquarters of Big Boy Restaurants International, The Cadillac Motor Car Division of General Motors, Campbell Weald, and Asset Acceptance. The current mayor is James R. Fouts, who was elected to his first mayoral term in November 2007.
Things to do in Warren Mi
The city recreation department supports a community center and a recreation center along with a system of 24 parks. The Warren Symphony Orchestra gives several concerts per season. In 2003 the city built a brand new Community Center where the old Warren High School was. Universal Mall, an enclosed shopping mall, was built in the city in 1965. In 2009, it was demolished for a new outdoor shopping center.
Health Care
The headquarters of the St. John Providence Health System are in the St. John Providence Health Corporate Services Building in Warren.[29]
Florist in Warren Mi
Conner Park Florist is a full service flower shop with two locations serving Warren Mi. Our original store located on Conner Ave. in Detroit is just a few miles south of Warren, and our flagship store in St. Clair Shores is located just a few miles southeast. We have you covered on all sides. Conner Park has been family owned and operated for over 65 years and services all of Warren with fresh, same day flower deliveries. All of our floral arrangements are hand-made at one of our two locations and delivered by our own fleet of delivery trucks. We guarantee all our deliveries with 100% satisfaction and will never outsource your Warren, Mi flower delivery to another flower shop.
Flower Delivery to all Warren Area Hospitals and Funeral Homes
11800 E. 12 mile
Warren, Mi 48093
586.573.5000
28499 Schoenherr Road
Warren, Mi 48088
586.756.5530
32000 Schoenherr Road
Warren, Mi 48088
586.293.8030
30009 Hoover Road
Warren, Mi 48093
586.751.0444
11470 13 mile Rd.
Warren, Mi 48093
586.751.3131
31730 Mound
Warren, Mi 48092
586.264.2441
22642 Ryan Road
Warren, Mi 48091
586.757.3563